Through our products, we aim to spread veganism. Our goal is to work towards a more conscious society, striving for a world completely free of cruelty.
In addition to being a footwear brand, we also own and operate our own shoe factory, where every single pair of Ahimsa is made with care and love.
On some products, we are able to add a very special touch: an artisan handmade finish. Keep reading to learn how we make it.

After cutting and stitching are completed, the shoes are mounted in a last, from where it will get its shape.
The last is the base of the shoe. In addition to shape, it will also give the shoe structure, and define its fit.
Once the assembly process is completed, and before attaching the outsole, it comes time to add the handmade finish .
At Ahimsa, we apply a carnauba wax, and brush the shoes, which gives it its shininess and that special worn out look.
Additional finishing details can be added with shoe-proof spray paint.
Finally, all shoes are quality checked to make sure that every production process was properly done.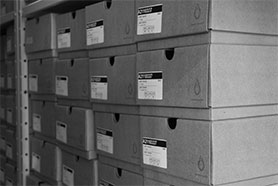 We try to think of all the details, making sure that each pair is carefully made and boxed. Every pair is stored in a sturdy box, ships with a cotton shoe bag, and has a letter signed by our entire team.